The Dogeparty Foundation is happy to announce the upcoming 2022 Dogeparty Hackathon which will begin accepting submissions on April 27th for your best Dogeparty platform enhancement. Our wish list includes a new Web Wallet or Block Explorer user-interface but we are eager to see anything you can come up with that may enhance the user experience on Dogeparty! Top prize for the competition is $3,000 in Dogecoin plus several highly valued Dogeparty assets. Second and third prize are both worth $1,500 and $500 respectively and each come with a unique asset as well. We're very excited to see what the greater community of developers might bring to the competition and may the best code win! 
Prizes
1st = $3,000 in DOGE

BITBEG, GOLDENSHIBE, HAPPYDOGE, SUPERSHIBE, CAPTCHADOGE

2nd = $1,500 in DOGE

3rd = $500 in DOGE
Come by the Telegram room at https://t.me/dphackathon
Entries must be submitted in the form below and should include a short video showing your submission in use! We would like to see what it can do without having to try to figure it out by looking at the code alone.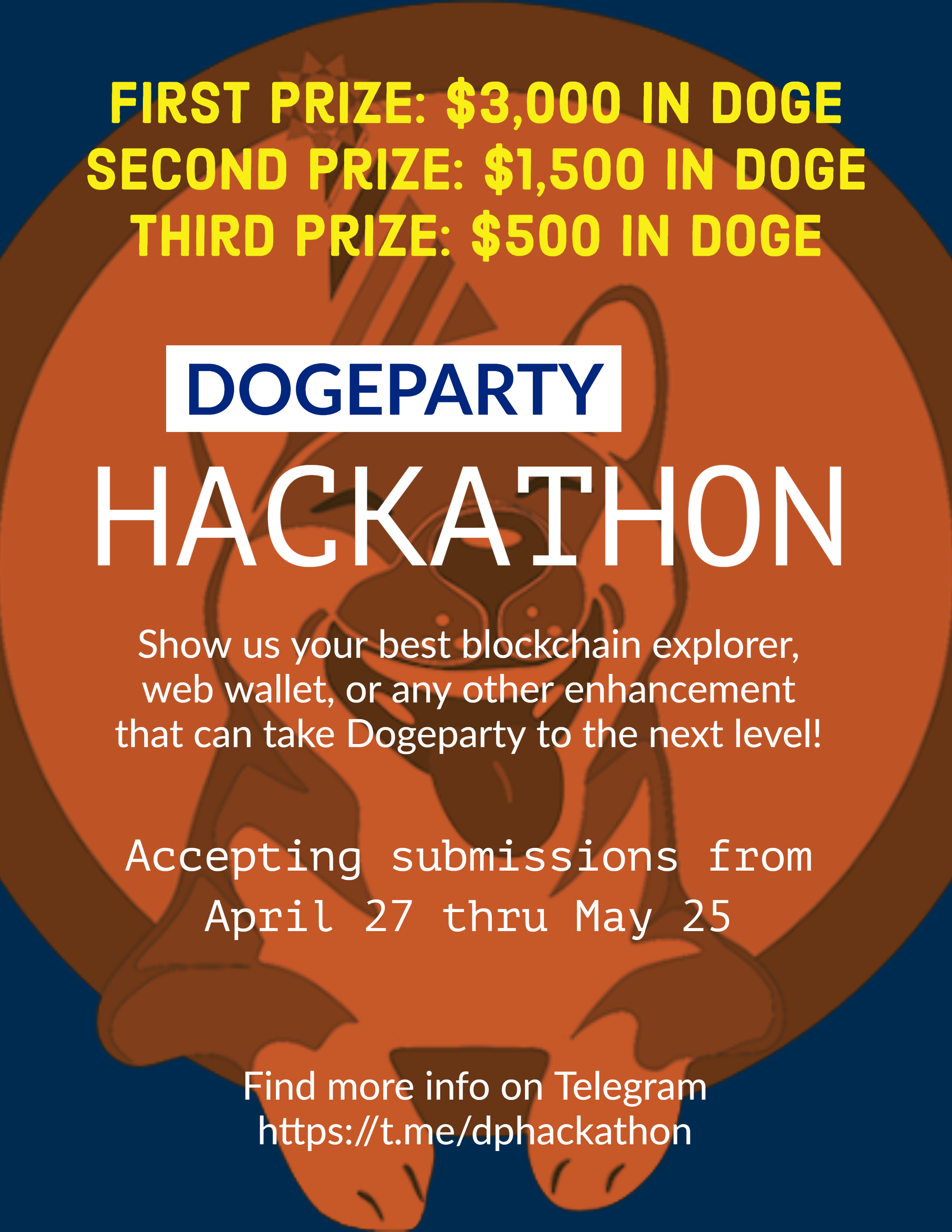 SUBMISSIONS ARE NOW CLOSED